Accepting submissions September 1 - December 31, 2014.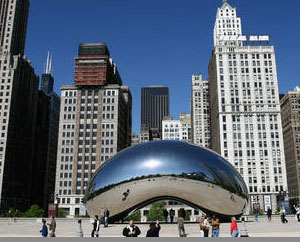 We are currently seeking poems for WIN THE CITY: A Chicago-themed Poetry Anthology to Fill the Broken Spaces, which will encourage honest dialogue to uplift the mind and spirits of Chicago's urban youth in the midst of the steady violence that has plagued the city. Poets need not be from Chicago but the poems must wholeheartedly address the youth of Chicago. We strongly encourage poems that also address the young women who are often the overlooked victims of violence. Response time will be 3-4 months. Poets accepted for publication will receive 1 copy of the anthology as payment. This Chicago-themed anthology will be published in Spring 2015 and will be edited by celebrated poet, author, and scholar Tara Betts.
Guidelines
Combine 3–5 original poems, a brief cover letter with your bio and publication credits (if any), in a Word document and upload your file below with your full name and anthology title in the subject line so it reads: "Full Name—Win The City Anthology."
No simultaneous submissions please. Poems may have been previously published as long as author has rights or has secured the rights to republish the work. Please indicate, in your cover letter, where said poem(s) had/have been published.
File Submission