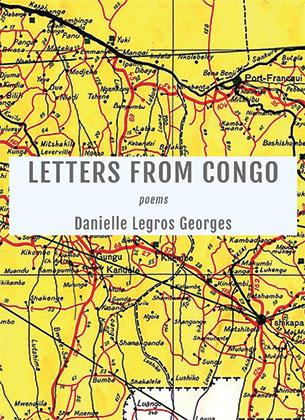 Cover design: Enzo Silon Surin
Cover art: Map of Zaire (West Central Region) U.S. Army Map Service 1:2,000,000 1957, revised 1961. Courtesy of the University of Texas Libraries, the University of Texas at Austin.
Letters from Congo
by Danielle Legros Georges
$11.00
5 x 7 | 36 pages | Poetry
ISBN 978-1-941604-05-2

Publication Date: August 2017
LETTERS FROM CONGO, a powerful collection by Haitian-American poet Danielle Legros Georges, invites readers to journey every air mile traveled by a family pushing against the uncertainty of life in exile. In these 13 intimate and epistolary poems, an address, or a physical location where someone can be reached, swiftly morphs into a statement about the delicate nature of voicing one's political opinions under Haiti's Duvalier regime. In crafting these necessary poems, Legros Georges compels the reader to abandon notions of romantic and glamorous life in exile, offering instead openings onto the endemic challenges of a family's confrontations and negotiations of a separation that has no expiration date.
Don't forget to BOGO: Buy One for yourself and Grab One for a friend :)

about the author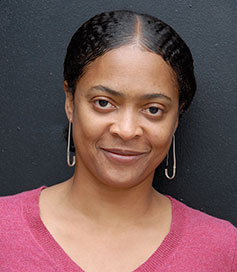 DANIELLE LEGROS GEORGES | photo credit: Patrick J. Mitchell

Danielle Legros Georges is a poet, essayist, translator, and professor in the Creative Arts in Learning Division of Lesley University. She curates Boston-based and international poetry events, and is the author of two books of poems, Maroon and The Dear Remote Nearness of You, and editor of City of Notions: An Anthology of Contemporary Boston Poems. In 2014 she was appointed Boston's Poet Laureate.