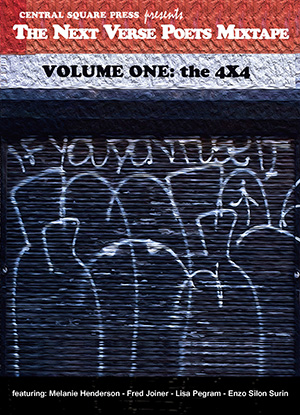 cover design by Enzo Silon Surin
cover inspired by the photograph
"If You Don't Use It" by Melanie Henderson
The Next Verse Poets Mixtape
Volume One: the 4 X 4
featuring: Melanie Henderson, Fred Joiner, Lisa Pegram, & Enzo Silon Surin
$12.00
5 x 7 | 64 pages | Poetry
ISBN 978-1-941604-02-1

Publication Date: June 4, 2016
THE NEXT VERSE POETS MIXTAPE is a poetry sampler of ethnographic significance. 4 poets represented by 4 poems each offer insight into the shared experiences of black Americans in today's political and social climate. Poems such as "Notes to a Little Black Boy", "Seven Ways of Looking at Black Flowers", and "How to Nullify a Super Hero" speak loudly about negotiating the delicate promise of life, liberty and the pursuit of happiness. In addition, poems like "Lamb & Vodka", "Drum Lesson", "Nostalgia", and "Once, When We Were Not Gods" highlight place and its lingering presence in our beings in ways that are akin to us all. These poems, both layered and plain, coax reverence as each poet explores the intricacies of the familiar.

This collection will be printed as a limited edition of 250. The first 44 copies ordered will include four bonus tracks (1 additional poem per poet) as an homage to soon to be outgoing 44th President of the United States, Barack Obama.
Don't forget to BOGO: Buy One and Get One, for a friend :)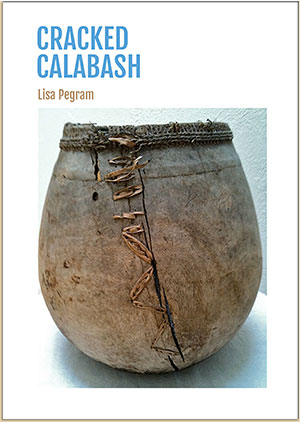 cover design by Enzo Silon Surin
cover picture by Rec-collections
"19th Century Hawaiian Calabash Medicine Bowl"
Cracked Calabash
$11.00
5 x 7 | 42 pages | Poetry
ISBN 978-1-941604-01-4

Publication Date: June 2015
CRACKED CALABASH is a vessel of 13 poems that contemplates personal identity in the context of healing and self-love. At its core, this collection is rooted in the notion that there is wisdom and even joy to be found in the places where we are broken and put back together again. Similarly, Kintsukuroi, "to repair with gold", is the Japanese art of repairing pottery in the spirit that it is more beautiful for having been broken. The title was inspired by the ancient tradition of using the calabash as a vessel and, when it inevitably cracks, making an art of the mending.
Don't forget to BOGO: Buy One and Get One, for a friend :)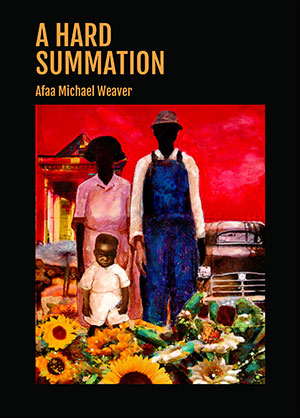 cover design by Lila Khan
cover art by Najee Dorsey
"When the Family Moved to New Orleans"
A Hard Summation
$11.00
5 x 7 | 44 pages | Poetry
ISBN 978-1-941604-00-7

Publication Date: July 2014
A HARD SUMMATION is a suite of 13 new poems, covering the history of African Americans from the Middle Passage to Now. Like a rite of passage, struggle has been unyielding and synonymous with the black experience in America. In this rich compilation, Weaver unearths a genealogical deficit that permeates through generations. But in this collection, you won't hear the poems cry foul or attempt to appease friend or offend foe. Its intention is hardly to be conclusive.  When you add it all up, A HARD SUMMATION offers us an opportunity to listen, celebrate, commemorate, and appreciate the successes and failures of the past in order to develop a current and contextual understanding of what it means to be Black and American.
Don't forget to BOGO: Buy One and Get One, for a friend :)